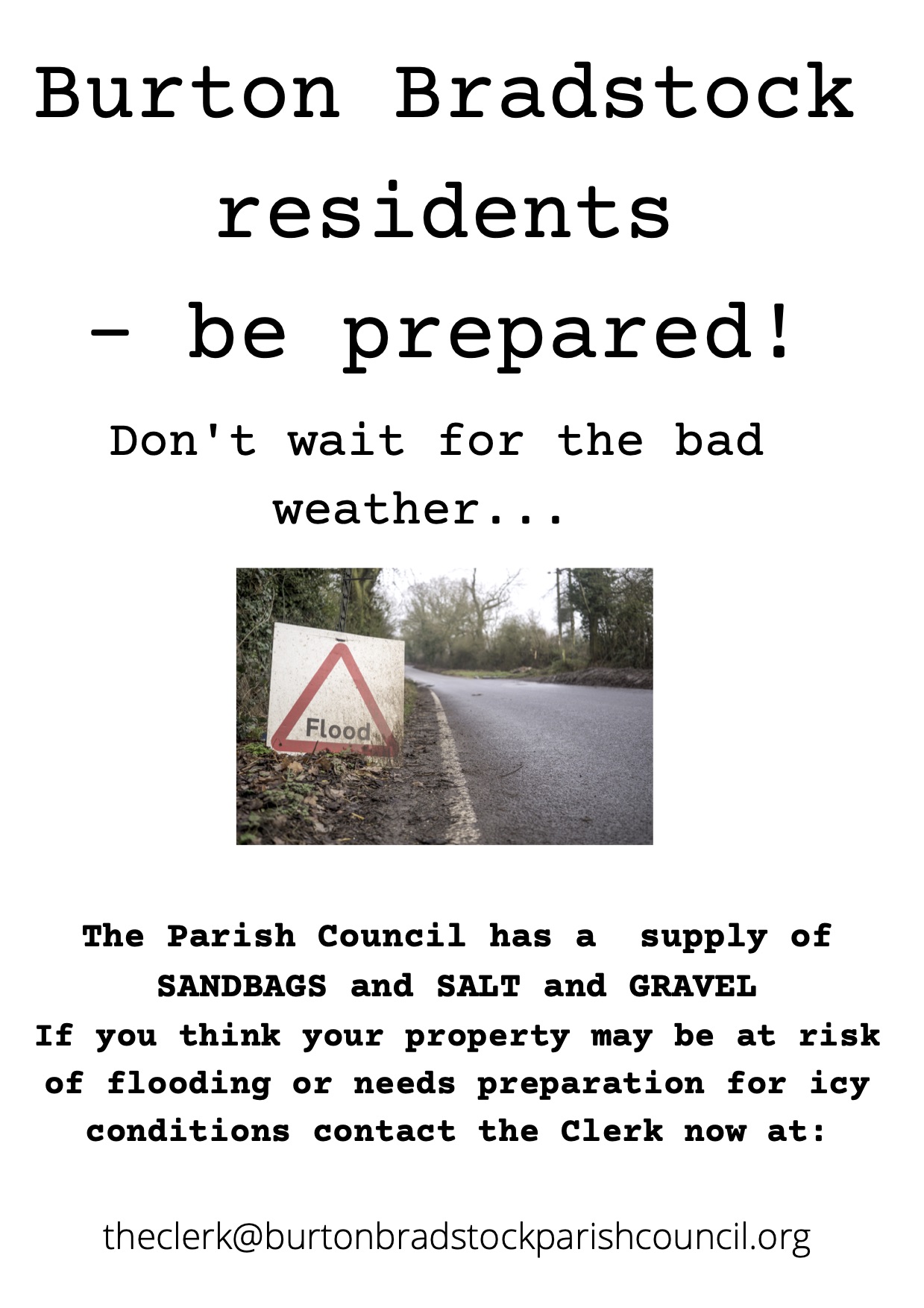 Be prepared – sandbags and gravel now available
Yes, it's the middle of summer! But please don't wait until the bad weather hits to protect your property.
If you might be at risk of flooding or icy weather conditions affect access to your property, the Parish Council has a supply of sandbags and salt/gravel – free of charge.
Contact theclerk@burtonbradstockparishcouncil.org to obtain supplies.