70 Trees for 70 Years!
On 22 January 2022 there was a great turn-out on Corncrake to plant 70 native British trees as part of Burton Bradstock's contribution to the Queen's Platinum Jubilee celebrations this year. The trees were provided by EFORESTS and Councillor David Dixon gave an impromptu lesson in successful tree-planting for first-timers! It was great to see some of our youngest community members joining in.

Corncrake Tree Planting
The new Corncrake Management Plan got off to a great start with the planting of 250 native trees to create a series of small copses along the Common Lane boundary. The Bridport Tree Group kindly provided trees, tree guards and their expert volunteers to get the planting underway and a group of Village Volunteers came along in the afternoon to finish the job.
thanks to everyone that helped and followed social distancing
Now we need to make sure the new trees are looked after through the summer, keeping the grass down and watering if we get a long spell of dry weather.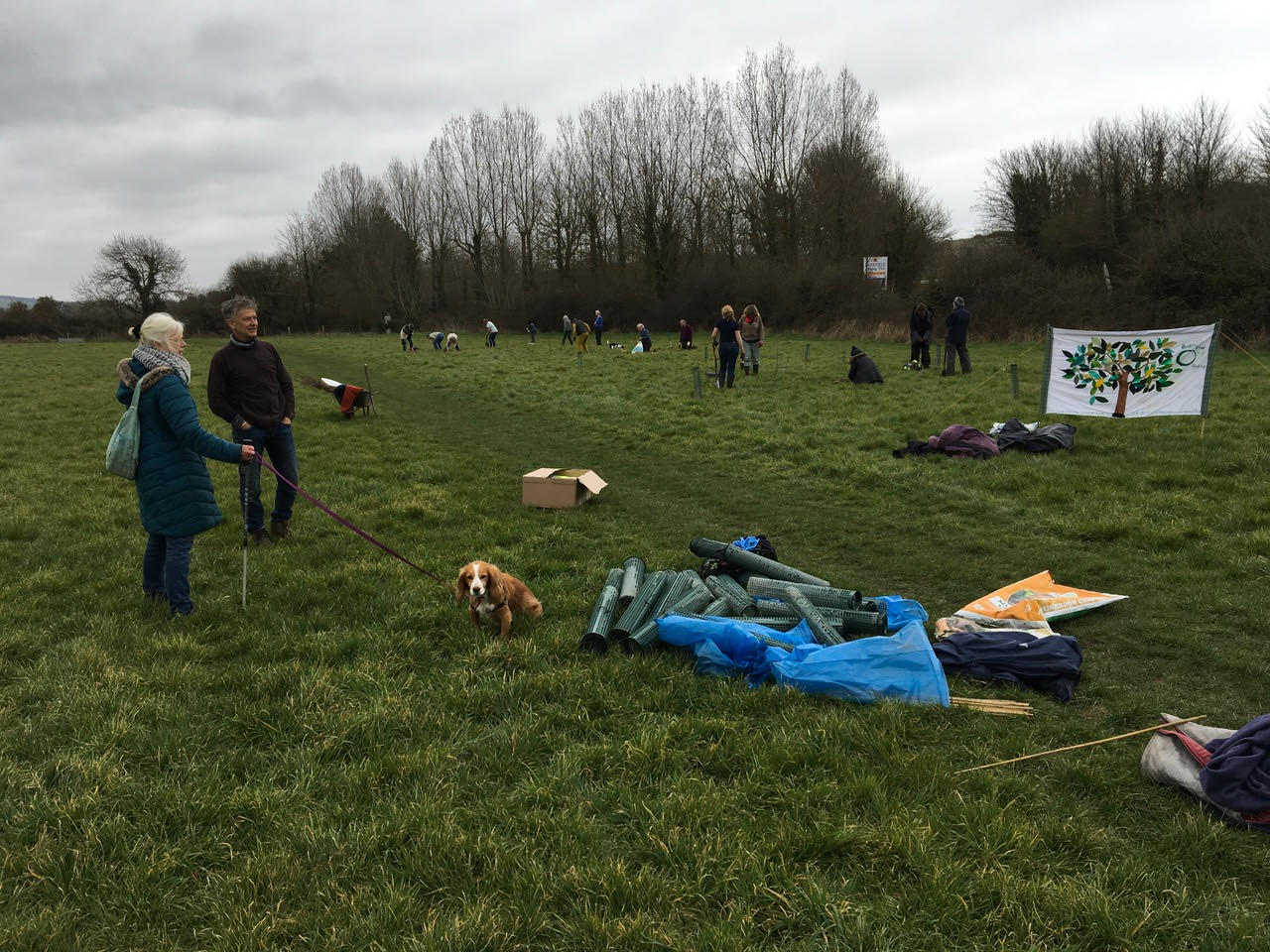 The Corncrake working Group is being led by Cllr Dave Dixon for further information please contact the Clerk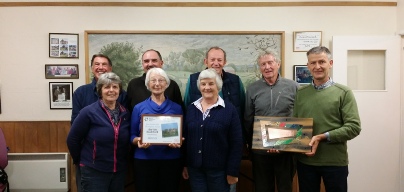 Corncrake Management Plan 2021-2026 Consultation
In the first five years a good deal of volunteer effort has gone into the management of Corncrake; A forest Schools area is enjoyed by the School children, Fruit trees and Oak Trees have been planted, hedges laid and wildflower areas scythed. Some things have worked well and other things not so well – after consultation with parishioners the plan was reviewed and updated 2021 to 2026.
The Revised Plan and consultation feedback was agreed at a Full council meeting February 2021