Best Village Competition 2019- BB Volunteers runners up in Environmental section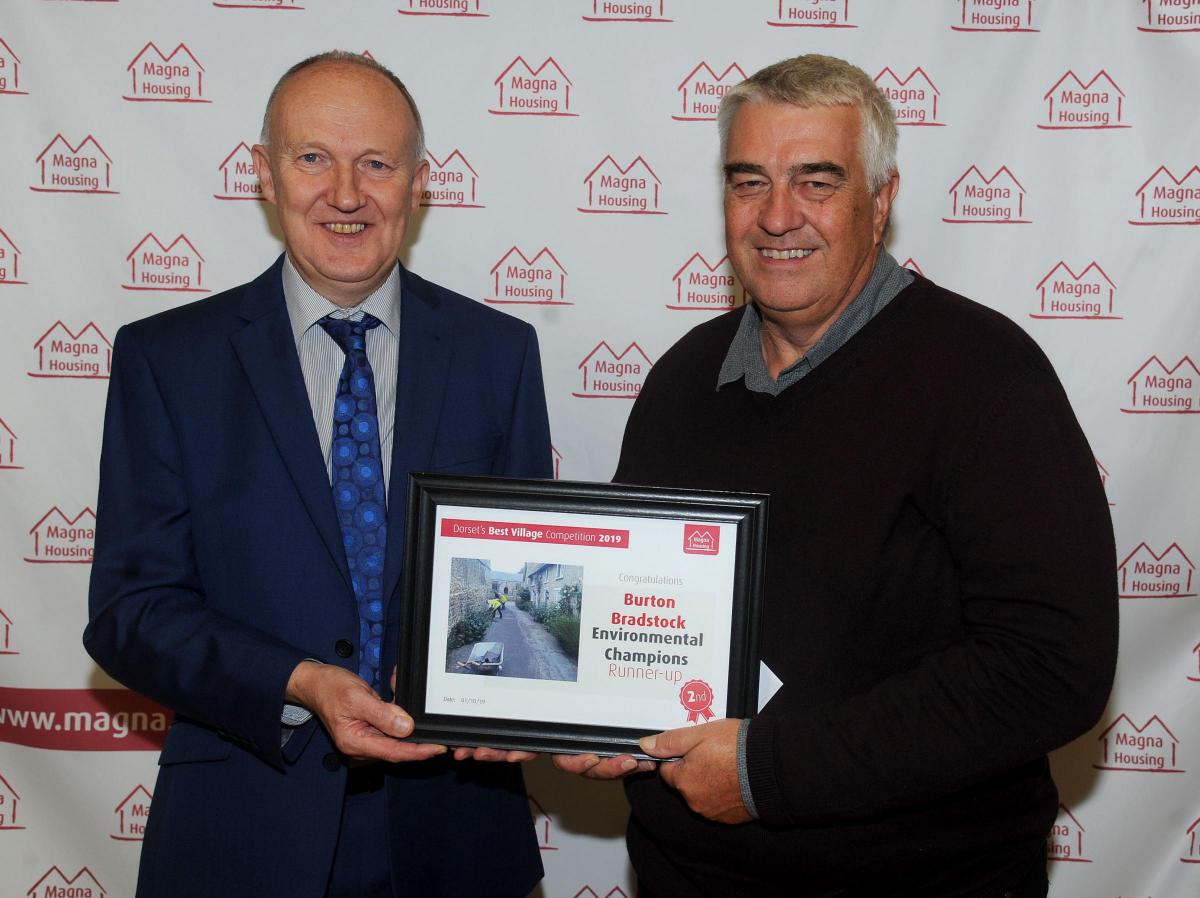 The Burton Bradstock Volunteers
The Volunteers meet on the First Thursday and third Tuesday of the Month. Organisation/administration is carried out by Peter Tompkins the Councillor Liaison is Cllr David Venn.
A list of works are circulated prior to each session
Please note that due to the current Covid 19 regulations no volunteer works are being carried out.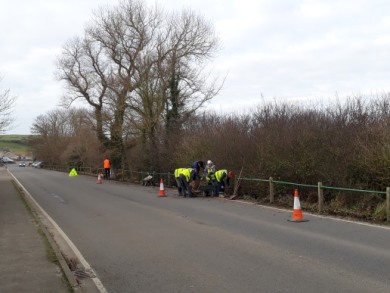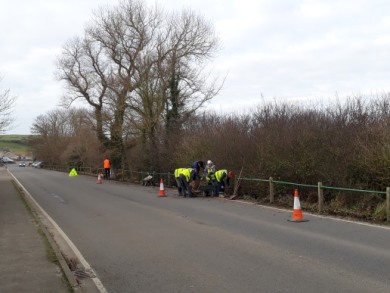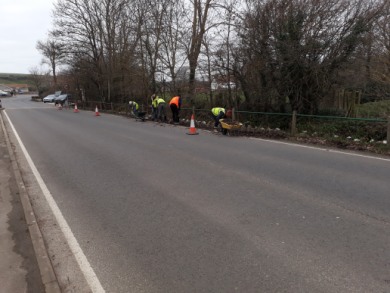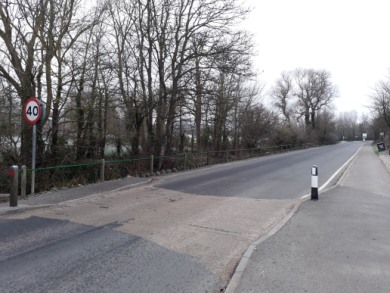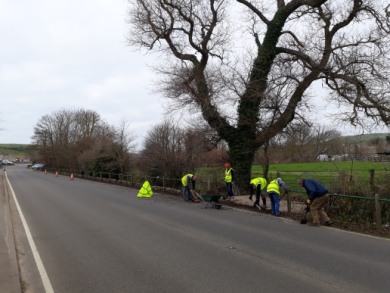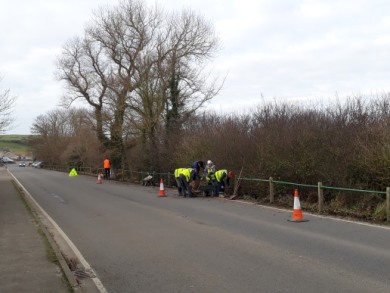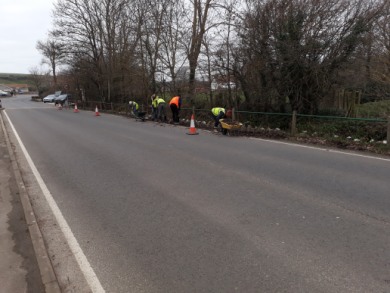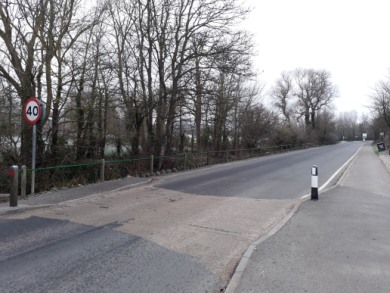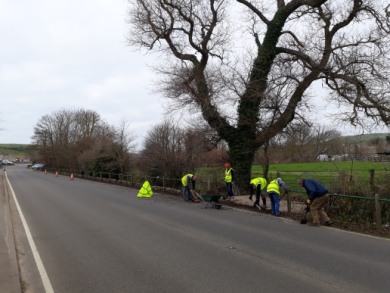 Two of our ladies, the Magnificent Two", spent a couple of hours each collecting litter from the village after the Christmas/New Year festivities. There was lots of litter to collect. One continued by bringing drinks for the other party working on Common Lane.
I'm sad to report that there are far too many "dog poo" bags being left in Corncrake and other areas of the village. .
Also, there were lots of "spent" cigarette ends scattered around the village, sometimes in clusters, to collect. Our ladies found these difficult with their litter pickers,so scissors were used…..
The "Magnificent Seven" cleared the weeds and earth from the North side of Common Lane. This was physically demanding for all, but they kept going until the task was complete.
I'm delighted to report that both sides of Common Lane have now been weeded and earth removed, which offers a enhanced view when entering the village from the East.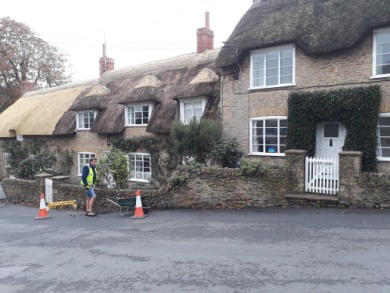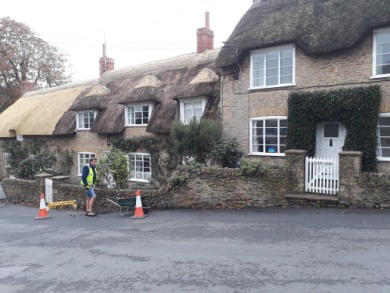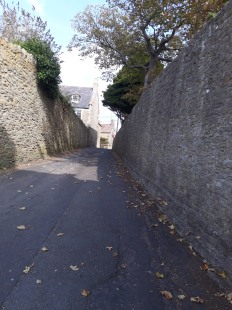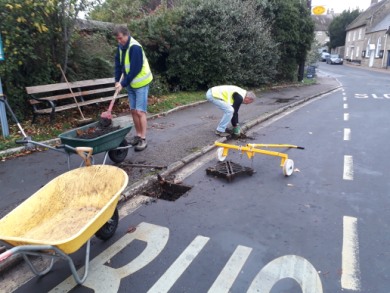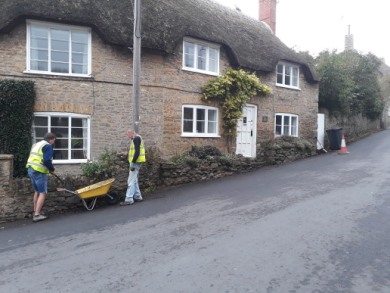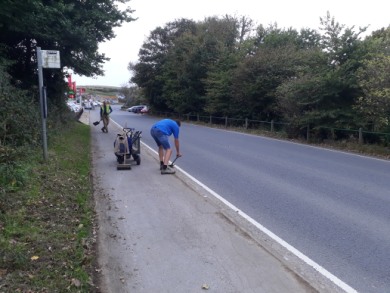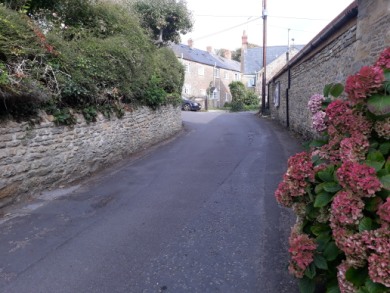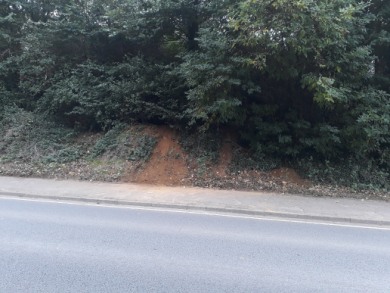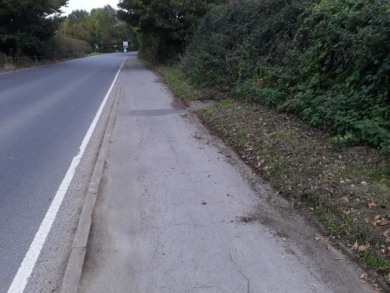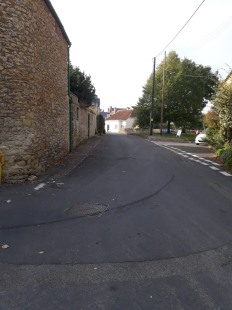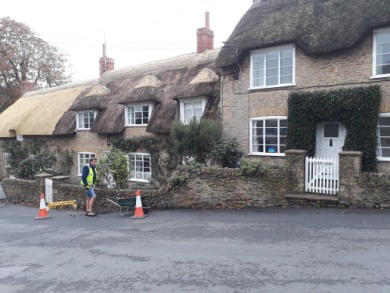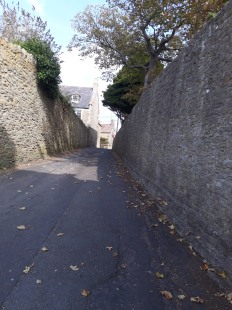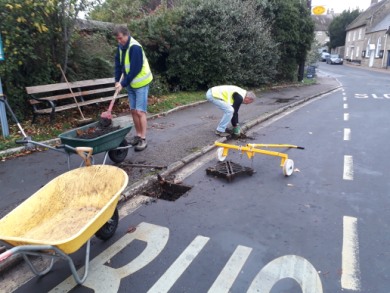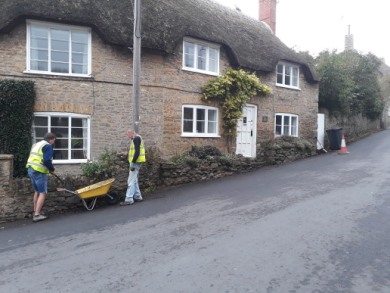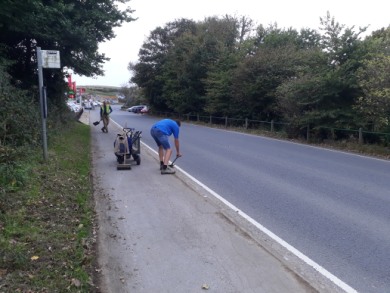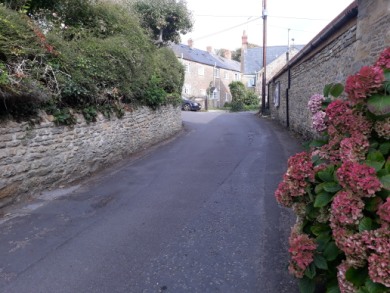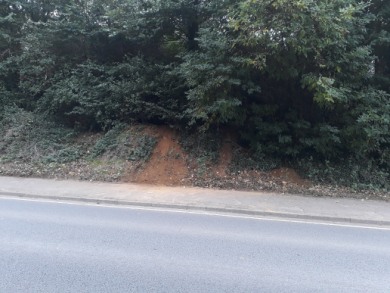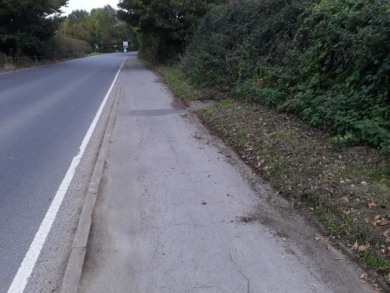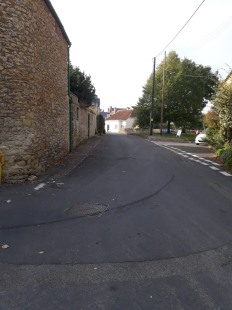 Our last session concentrated on the following activities:-
Weeding some of the village streets (It's hard to get a decent photo, as cars tend to be parked on most of the streets
Litter collection, even including spent cigarette filters
Restoring the verge on Common Lane damaged by the badgers
Clearing weeds from the pavement and road curb on the south side of Common Lane
Tidying the area surrounding the bus shelter in the High Street.
Cllr Andrew Bailey on behalf of the PC and the BB Flood group applied for and was successful in obtaining a grant to purchase Temporary Flood Prevention Barriers for the village.
Peter Tompkins (BB Flood Group), Cllr Andrew Bailey and PC Chairman Cllr Mike Evans pictured received the cheque for £10367.00 from Scottish and Southern Electricity Networks Resilient Communities Fund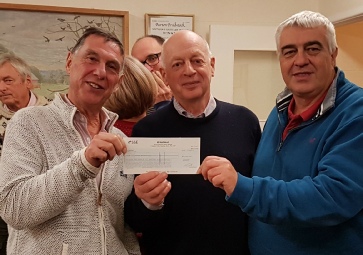 Congratulations to all involved in winning the Dorset Best Village Competition 2015 and the environmental award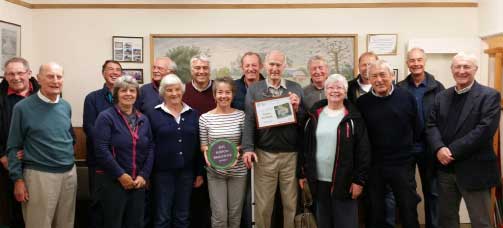 The planting of the Walnut tree to commemorate the Queen's 90th Birthday on the Village Green