Digital Dorset – Do You Need Digital Help
Free digital advice sessions at Burton Bradstock Library
Do you know someone who needs help with their digital device? Do you or a friend have a
technical issue you'd like solved? Want to learn more about online services such as booking
GP appointments or applying for benefits online?
Then Dorset Council's volunteer digital champions are ready to help you in Burton Bradstock
Library.
They hold FREE face-to-face sessions at Burton Bradstock Library on Wednesdays from
2.30pm to 3.30pm.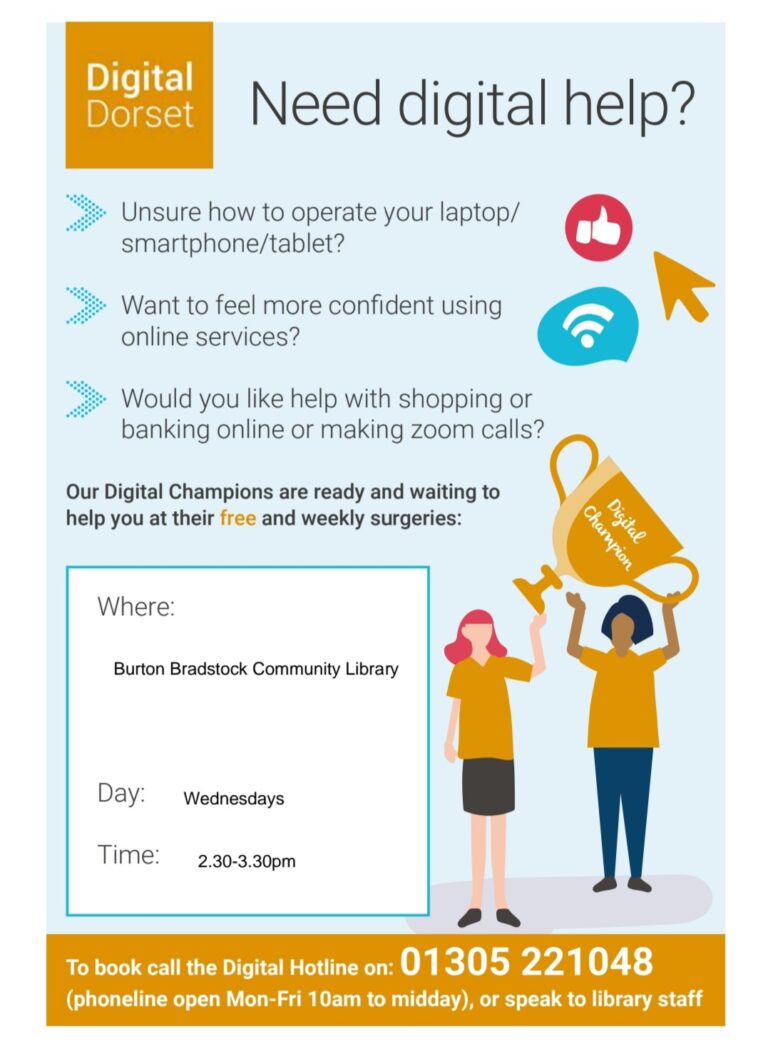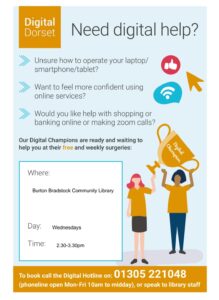 You can book an appointment by going into the library or calling the Digital Hotline on 01305
221048. You can also call the hotline if you prefer to receive digital advice over the phone.