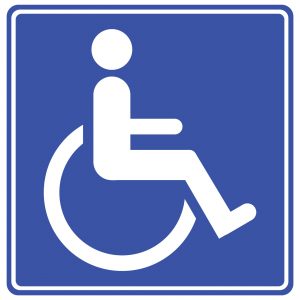 Changes to Dorset Council Blue Badge parking scheme
Dorset Council is proposing changes in the Blue Badge disabled car park charging scheme to help shape a unified approach to parking charges across the council area.
Following consultation with all drivers on car park parking charges and a proposed new car park permit scheme for residents, businesses and workers, Blue Badge holders were asked for their views on the way forward for Blue Badge parking charges in Dorset Council owned car parks.
This will not affect the eligibility criteria for the Blue Badge scheme, or the entitlement of Blue Badge Holders as set out by central Government.
Dorset Council will offer two concessions:
Provide three hours free parking for Blue Badge holders who receive certain allowances, through the purchase of a Restricted Mobility Parking Permit.
Provide one hour free parking to all Blue Badge holders when a valid minimum tariff pay & display ticket is purchased
Dorset Council says that the proposed scheme fulfils the needs of Blue Badge holders, by giving free parking to those who receive certain allowances due to having higher needs. Besides this, it acknowledges the extra time that it may take Blue Badge holders to transition to and from their vehicle and destination, and that they made need more time at their destination.
To see the full proposed policy and how to contact Dorset Council about it, click the link below: