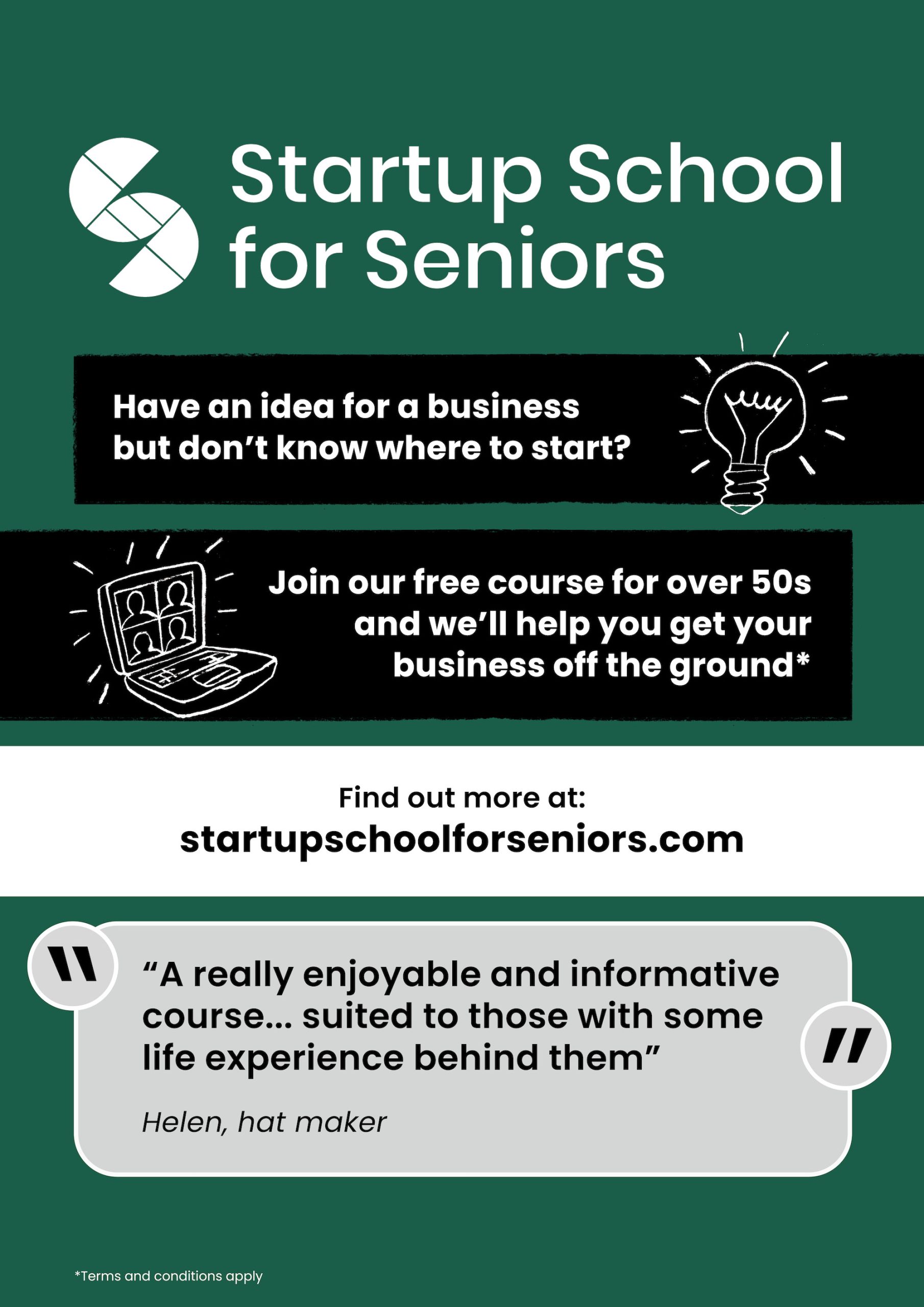 Free 'Startup School for Seniors' course for Dorset residents
Are you over 50, currently unemployed, have recently been made redundant or are looking to branch out on your own?
Startup School for Seniors is a free eight week eLearning course for unemployed Dorset residents, who are looking to start their own business.
It's a a pro-age social enterprise with the aim of improving the wellbeing of residents over 50. 
Starting on 6 May 2022 Starting in May 2022, the online 8 week programme is to help unemployed Dorset residents who are over the age of 50, to start a business, build confidence, increase resilience and learn ways to create an income in these challenging times.
This course is for you if:
You have a passion or idea you'd like to turn into a business

You want to gain the skills necessary to get a new business off the ground

You would benefit from the support of others
The course is being delivered online by entrepreneur Suzanne Noble and business coach Mark Elliott, who create a fun, interactive, learning experience and support you to progress week by week.
The course is free for those based in Dorset. Registration will open shortly.  Add your email address to the reminder list now and someone will be in touch with you soon. You can sign up here.